These links help flesh in some of the details about the
Tony Berry / B&B Motorsports program: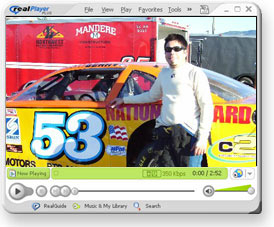 How to use the wallpaper
Click on the size you want and another window will open with a large image. In this window, do the following:

For Windows
Right click on the image and choose [Set to wallpaper]. Your computer's wallpaper will automatically change.
* If you want to change wallpaper display setting, right click on the desk top, and then choose [Properties] and set the [back ground] and [display properties]. For details, please see your Windows Manual.

For Macintosh
On the image, click and hold down the button. When the menu appears, choose [Download image to disk] or [Save image as] and save it where you can find it again. After that, go to control panels and click on [Appearance] or [Desk top picture] and set the image you saved to [Desk top].


* Re-distribution of wallpaper data in any way is prohibited. Use of the images for profit or in a way that is unfavorable to our organization or related organizations is prohibited.